So, having worked within the water treatment industry for over 10 years, its been a very rare occasion that I have 'cold called'. I'm a huge advocate for relationship building, referals and driving new business through marketing and mail shots. In fact, I've had great success in doing so but that's only part of the overall package and creating and delivering new business is something that has to be adaptive, it has to be varied and you have to cold call – especially if you're in a 'sales' role.
You cannot rely on one method. Thats just limiting yourself.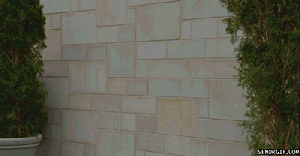 I havent cold called for many, many years and despite the rust and percieved fear from my team – we embarked on a new 'industry' day (clever branding) to showcase to new clients, new areas of the market and new people exactly how Goodwater can help. I personally enjoyed the day, as a sales manager I thrive on the pressure and drive to pursue that elusive client but its also hugely satisfying to push my team to deliver the same enthusiasm.
It takes preperation, it takes a concerted effort and it needs to be a genuine attempt.
The day was a great success – I'm not saying that the day didn't have its uphill battles, it certainly did. It also had trepidation, a lot of head rubbing and warm ears but this was far out-weighed by the elation of securing a meeting, the important piece of information gleaned from having direct contact with a prospective client and ultimately, the general feeling of the sales team.
There are some great tips which the team have taken away with them and which I would share with anyone looking to 'cold call' to build their business –
Prepare. You cannot just 'cold call' anyone – your cold call list needs to have prospective clients who have a need for your services/products. You'll never sell high demand steam boiler to a small local pub in Lewisham – its just never going to happen. That's where peoples fear of cold calling comes from, too much rejection because they haven't prepared a list of prospective clients with a definitive need.
Prepare. Your cold call list needs to have at least some information – you'll want to have some idea of why you're calling your prospective client. This can be either the name of the person you need to speak to, the position of the person you need to speak to (relevant to the industry you are in) or even better (especially if you don't know the previous two), a few benefit statements to highlight to your prospective client about how you can add value to their business/service.
"To be classed as a successful 'cold call', you'll want to get one of two results from your call. Thats it."
Prepare. Prepare for each of the three outcomes of a call. Either your new client answers, the gatekeeper answers or you get voicemail. You need a tactic, response and plan for all three.
Target. To be classed as a successful 'cold call', you'll want to get one of two results from your call. Thats it. Either a meeting with your prospective client so that you can go into your sales mode in person (because I'm assuming that you can all do that bit) or you'll want to get a new piece of information from the call so that its useful in your quest on the next round of calls.
Be genuine, be sincere and be you. People buy from people, if you can't be genuine on a call and build rapport with someone over the phone then you'll want to get to the point and stick to trying to get to one of your targeted outcomes (Meeting or Information) as soon as possible.
Have fun. No radio presenter sounds sad, no Saturday morning kids TV host is ever frowning. Of course, they all have bad days and probably turn up to work with hangovers, headaches and domestic woes as much as everyone else but you never hear it and you never see it – why would anyone want to buy your product or service if it will make them as miserable as you on the phone!
Believe in your product. You chose to work at your company because you have a desire to deliver results and your company believe in you to do that. Reciprocate the belief your company has in you in your service/product and the customer can have part of that dream too.
"You will never get 'new business' from one cold call"
And finally, don't stop. You will never get 'new business' from one cold call. When have you ever successfully met a girl (or boy), gone on one date and proposed the same day – unless you're Caroline Flack, the answer is probably never. Don't expect a client to fall in love with the company that you work for, believe the dream that you believe and understand the value that you can bring after one short two minute phone call.
At Goodwater, our sales team believe that we can make a difference to all our clients, our prospective clients and we can deliver value. Our team is just that, a team.
Feel free to get in touch or leave comments on the post – its great to hear feedback on your approaches to market.